@nick Great example for buildnd BMD DCTL by using 1D LUT! It might be little bit difficult to integrate it in my web page tool as I also wanna show the line chart of the reverse log curve and take some times to implement, but your DCTL example is very useful for practical usage!
The BMD RGB primaries could be found by clicking the reference option in the CIE Chromaticity chart of Resolve. It's a little bit tricky.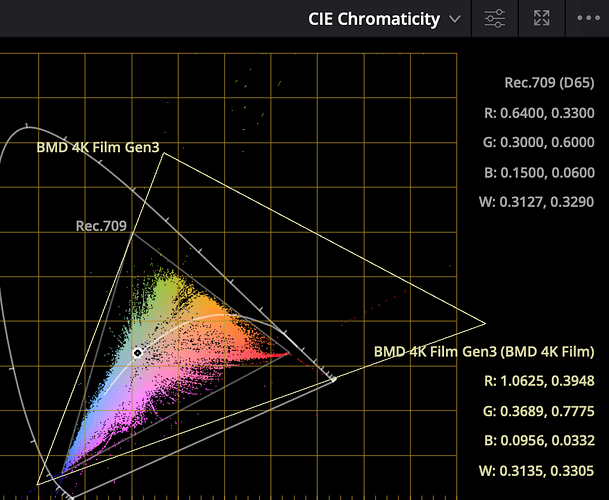 For the SONY VENICE primaries shown in the tool, it is actually a reverse engineering of the transform matrix provided by the python Dev-ACES repository.