I just want to share a few more experiments that may help provide a few talking points
The earlier experiments were trying to understand how different input/output white points affect a normal exposure colorchecker and how those changes relate to each other when compared inside the CAM.
I also did a few experiments comparing output from a few popular rendering transforms when also fed back into the CAM.
The image I used for evaluation was the same (Colorchecker from ACES Synthetic Image) but with discreet half stop expores up to 10 stops over and 10 stops under.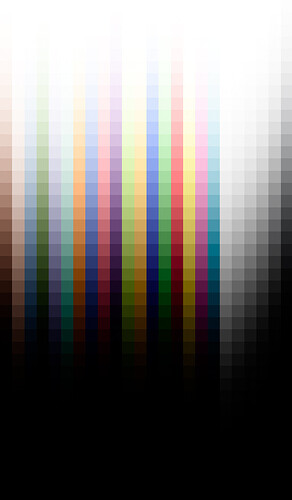 This example is Arri Reveal rec2020 (converted to SRGB)