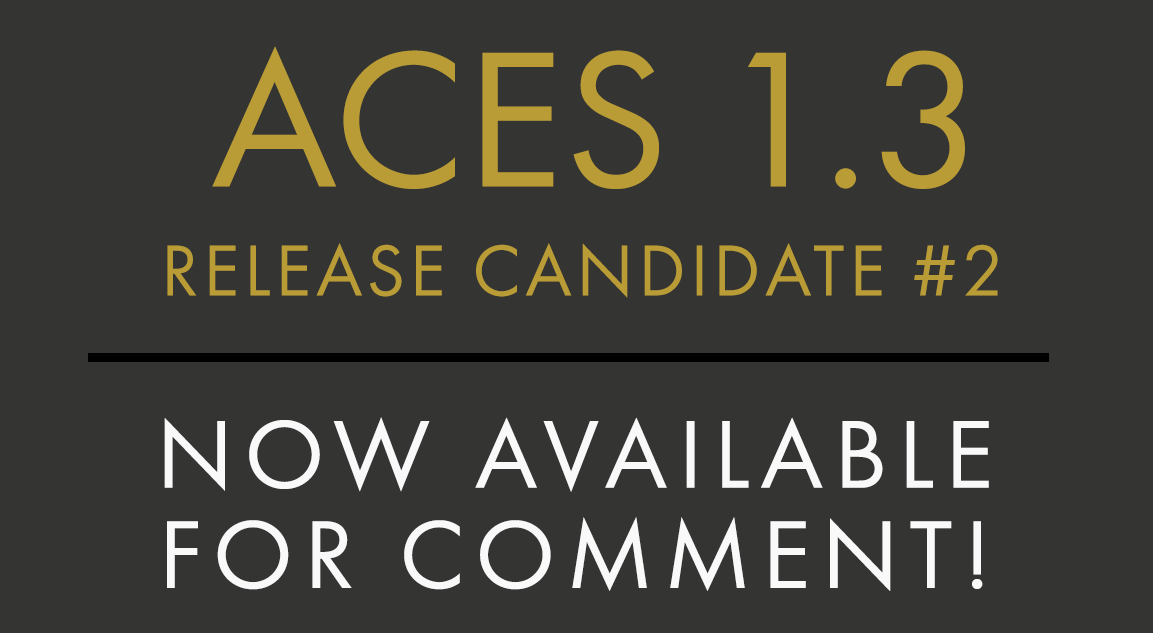 ACES 1.3 RC2 Announcement
We are sharing today, an ACES version 1.3 release candidate 2 . ACES 1.3 includes the major feature of a new gamut compression algorithm intended to address the remapping of ACES values into AP1. This was one of the most noted points of feedback from the ACES community on the ACES 1 system. This algorithm was developed by the Gamut Compression Virtual Working Group (VWG) and reviewed by the ACES Architecture Technical Advisory Council (TAC).
Release Candidate 2 includes a few changes from Release Candidate 1 including :
The removal of the ACES related documentation from the code repository (i.e. aces-dev) to its own git repo (i.e. aces-docs) for better version control of both.
The addition of "Sony VENICE SGamut3" and "Sony VENICE SGamut3.Cine" CSC transforms.
The schedule for the final ACES 1.3 release remains on track for late April, 2021 and we highly encourage product partners and other hardware and software manufacturers to test the release and provide feedback. Other minor changes and bug fixes are outlined in the CHANGELOG .
The evaluation period for this release candidate will close on April 23, 2021.
Thanks to the many participants on our calls and on ACESCentral.com who have contributed their best thinking on these topics. We look forward to the production release on or about April 30, 2021.
Sincerely,
ACES Leadership