Here is the diagram I mentioned on the call today.
This is food for thought on what constitutes an "ACES show" which, at least at Netflix, has shifted from just "getting an ACES archive" to more of a holistic view of seeing the benefits of ACES throughout the workflow, and "everyone sees the same thing," especially as the number of artists, locations, and displays on which images are viewed has exploded in recent years.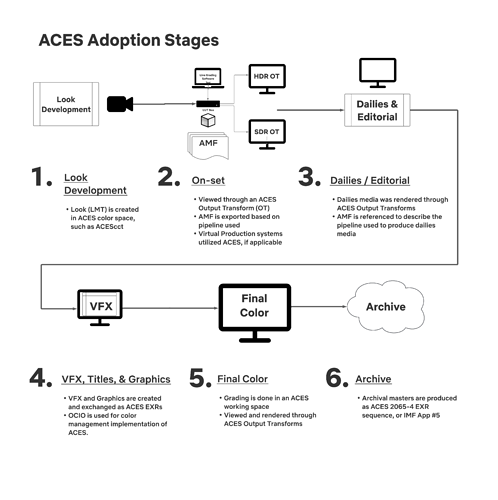 In addition, there are many workflow factors (budget, storage, software used, level of experience) which may dictate the stages in which a particular show can benefit from ACES. Some will get all the benefits, some will be partial, and we think that's OK.
Chris