I just started to almost understand how ACES in Ae can work for post production for video and compositing, but there's one really big blind spot and that's the lumetri scopes. in order for Aces to work in Ae, you have to disable view->display color management. but the scopes don't know that… they show you the signal as if display CM is on.
talking specifically for a pipeline when dealing with video sources from different cameras to composite together with flexibility to output to multiple transforms (scene referred, display referred, Aces etc) . setting my project to Acescg workspace, disabling CM for each footage, and OCIO for each footage from its profile to Acescg.
this is Acescg workspace, view-display color management off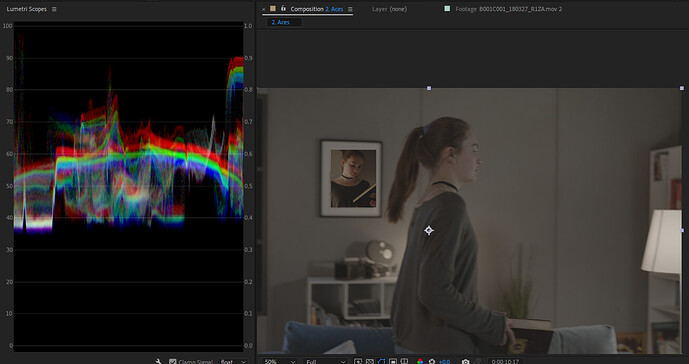 this is rec709 workspace - view-display color management on (the correct scopes)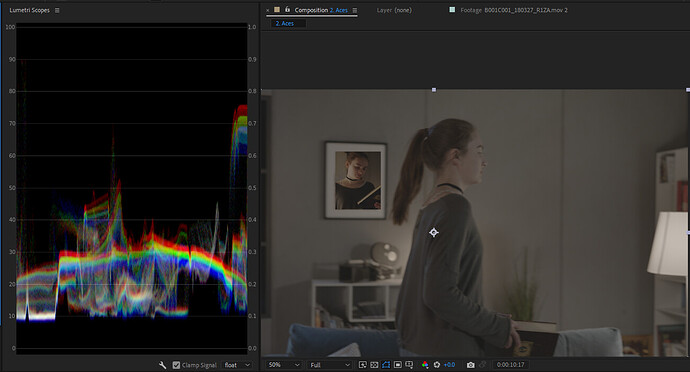 as you can see - the image is the same, the scopes are not. if this is the case when working in Acescg workspace in Ae, I don't see how you can do compositing and color corrections when the scopes are showing you a different signal than the one you are viewing…
so Ae users, how do you work around that?