Hi All,
I was trying out ACES by doing a directors cut grade in ACES instead of the usual method in Davinci Resolve. I set the IDT to ALEXA and the ODT to REC709 (It was shot on the AMIRA, but there is no IDT for that). I am getting some weird artifacts in the blown-out highlights of the sparklers as you can see in the images below. If i set the IDT to SRGB and just manually grade the picture to a REC709-ish shot then the artifacting does not occur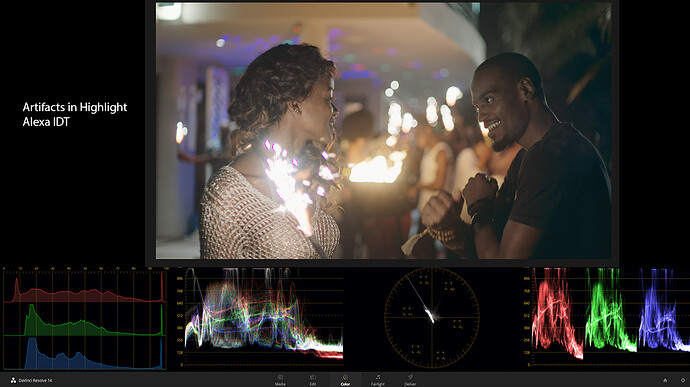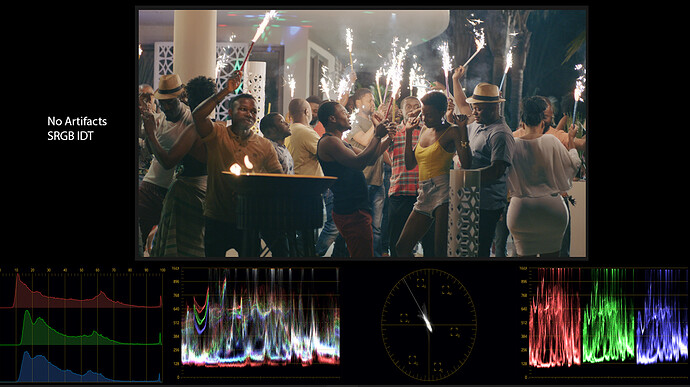 Also, in some of the shots, the scope is showing odd behaviour in severely clipping color channels, such as the red channel in the screenshot below.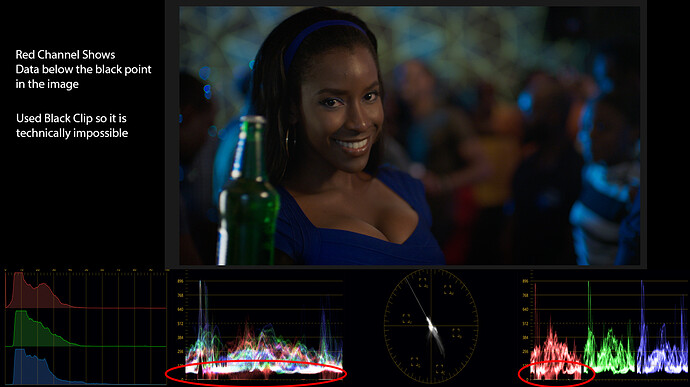 (The compression seems to be making some strange artifacts, my grade does not do this)
I would love some advice for resolving the highlights issue, and maybe some insight as to why the scopes behave like they do.