Hi there, I'm back with another question

I wanted to convert a hdri from hdrihaven.com into the ACES primaries inside of nuke. I was hoping you could tell me if my workflow is correct or not?
First I bring my hdri and colorChecker into nuke and set the IDT to Utility-Linear-srgb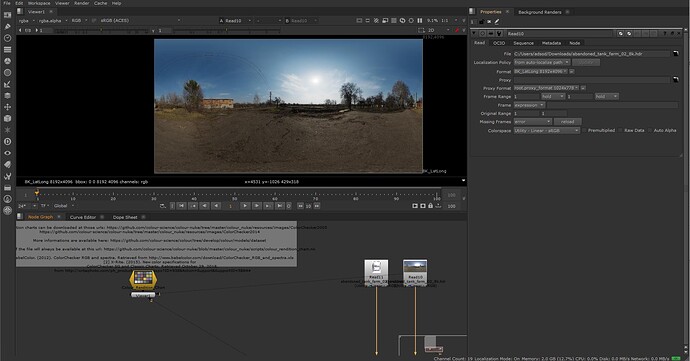 The colorChecker seemed over-exposed so I color picked the ground near to where I presume the colorChecker was taken in the hdri and use and exposure node to match the to values of the hdri.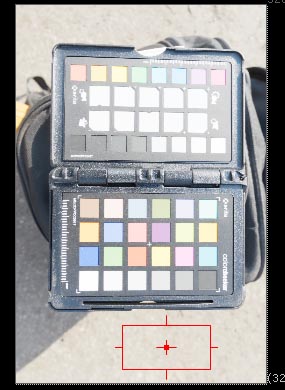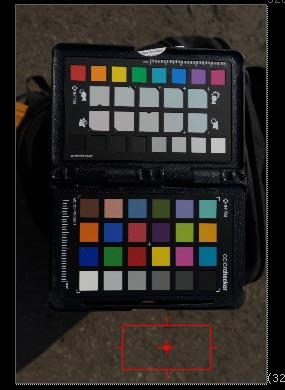 Using the X-Rite ColorChecker 2005 - 2014 Classic - GretagMacbeth 2.0 I match the "mid gray"swatch of the photographed colorChecker using an exposure and grade node.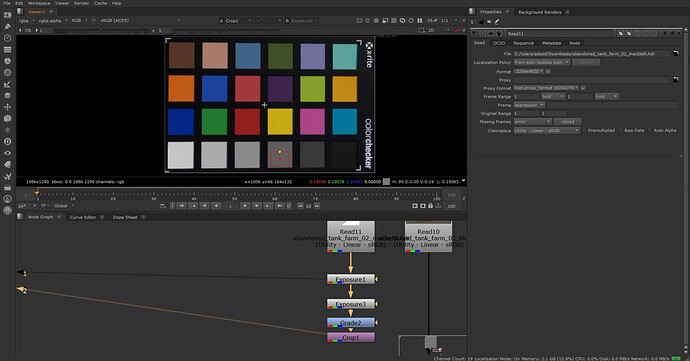 I then cope and paste these nodes onto the hdri and write it out as ACEScg 32bit exr and bring it into maya.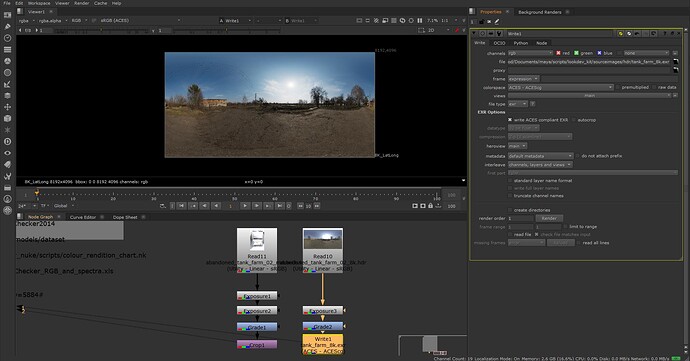 I dont need the HDRI to be super accurate but just need something to work with thats using the ACES primaries and is somewhat neutral.
Cheers,
Adam