Hey all!
We are an agency creating content for social media primarily but occasionally an asset gets the 'glory' of being broadcasted on television

(social media is a lot bigger but hey, it's larger screens hehe)
We work completely in the Adobe ecosystem where editing and finishing happens in Premiere Pro.
All our monitors are sRGB limited and profiled or hardware calibrated to sRGB. Because web doesn't convert rec.709 gamma we basically ignore management so what we see is what we get.
In the case of a broadcast version this would make everything darker because our decisions were sRGB based.
The question here is:
Is using OCIO to go from Output sRGB to Output rec.709 a valid way of countering this? It would make it quite easy for us to prepare the broadcast version this way. Just slap it on top of the graded file and place all graphics above it.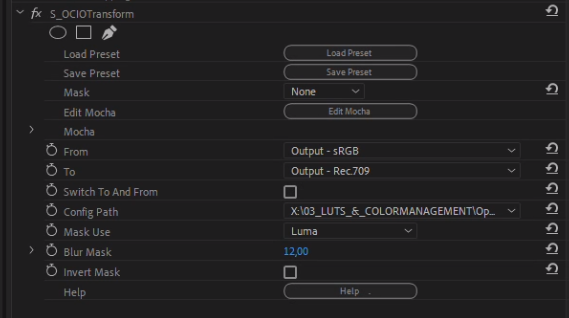 Love to hear if this works or if there are other / better ways.