Hello,
So I am using Windows 10, Resolve 16 and Nuke 12. My screen is hardware calibrated to rec709.
No matter what I try colors between the two programs don't match, Resolve being always slightly brighter, especially in the highlights.
Here a screenshot of my Nuke Setup:
Here one of my Resolve project settings:
And here one of the two pictures next to each other: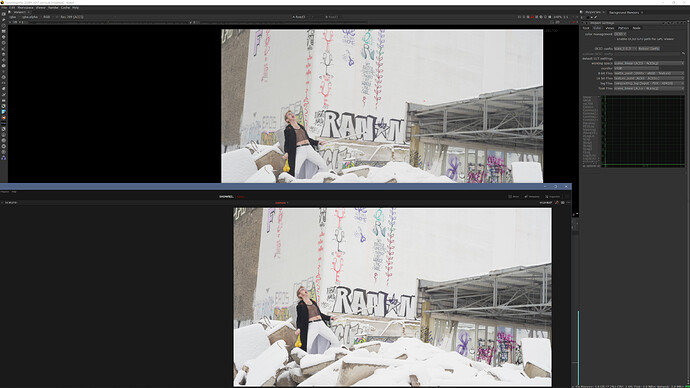 There definetely is that sliht difference.
I tried different IDTs and always have the same result.
I appreciate any advice.
Moreover, I have noticed that my whites behave general a bit weird (at leat to my knowledge) in Nuke.
Let's say I put a constant node with a value of 1. It will appear slightly greyish and even the built in waveforms in Nuke will please the brightness at around 80. Is that supposed to be like that? And the Alpha channel is not affected by the way, only RGB.
So, I am just starting out with Aces and just cannot get over the initial barriers. I appreciate any help!