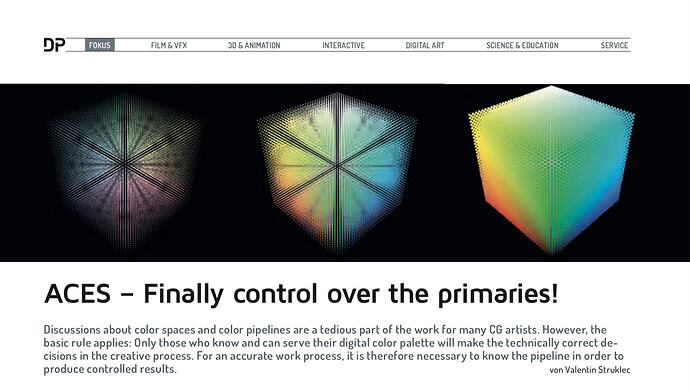 Thanks to Digital Production Magazine (based in Germany) for the great article on ACES written by Valentin Struklec. It covers overview of ACES (targeted at CG artists) with specific examples of a Nuke workflow.
Available for download in English: DP1901_HDRAces_en_lowres.pdf (1.6 MB)
and
German: DP1901_040-045_HDR-ACES_Druck_Online_small.pdf (1.2 MB)
Shout out to Béla Beier, Managing Director of Digital Production Magazine for allowing this free share with the ACES community and to colorist Andreas Brückl who tipped us off about this article.
The full magazine is available here: (https://www.zinio.com/de/digital-production-m1315)