Nice stuff !
I have been playing with the Nuke script this week and it has given me interesting results. I think it is great to go back to basics in a way (at least for me !) in order to fully understand what we are dealing with.
I have done a quick image of the tool's options/parameters if anyone is interested. It helped me to grasp better these concepts.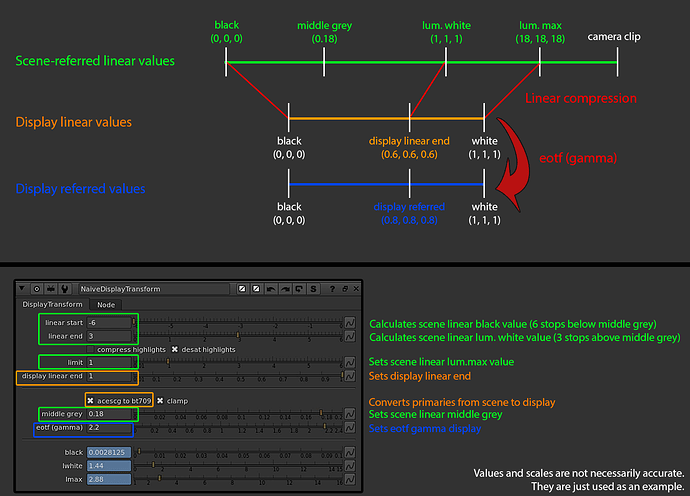 I am looking forward to future updates of the tool. Let me know if my "mockup" is wrong or incorrect, I'd be happy to update it.
Chris