Hello everyone,
So happy to join you and eager to learn ACES for my art.
I'm currently a French student in Cinema and Digital Art.
Of course, we stick to REC709, and spoke about REC2020, my curiosity did the rest to discover ACES


It totally makes sense to me to have a future-proof reference englobing all the color spectrum (and beyond), deal with linear gamma of 1, and provide IDT and ODT to adapt to input and output devices, so I updated my favorite 3D software to deal with ACES.
As a 3D artist, I found it fun yesterday to explore and quickly make a rough draft of the 3D gamut of sRGB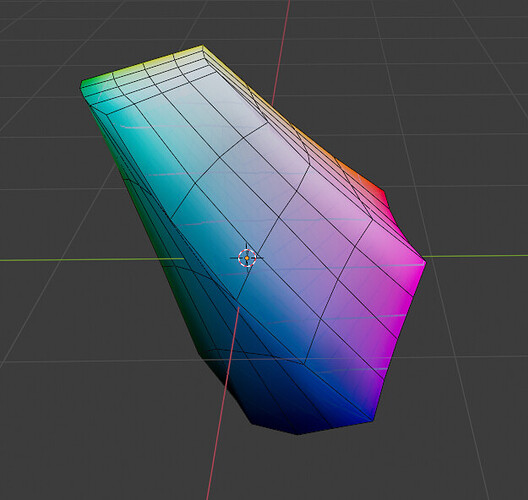 Just an artistic point of view missing multiple aspects for now.
Now I wonder if there is a 3D gamut representation for ACES.
I know the middle section of the shape is the triangle and one angle is in negative values, which is a great discovery (and mind blowing for me).
What about the Luminosity axis?
Does the shape follow the sRGB one (more yellow in high values, more blue in low values)?
Does HDR influence the shape itself?
Yeah, now these are the questions I have on week-ends. I love this. Thank you!
Have a great day