How to Access your profile on ACESCentral.com
Go to the round circle with your initial in it. Hover your mouse and it should show your username. Click it and it should reveal a sub menu with three symbols, including a gear symbol.

Click on the gear symbol (settings) and it will reveal your profile which you can edit. Add your full name in the blank if not already entered (required) and then optionally upload a picture, change your email or username, etc. The pencil icon will allow settings changes in any given category.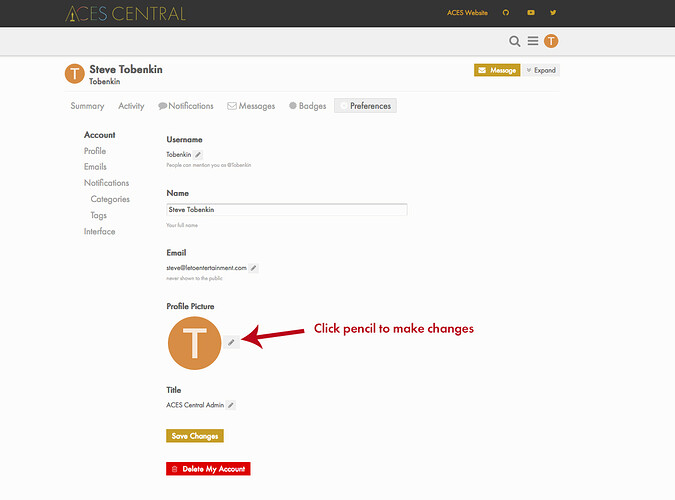 That's it. Thanks and enjoy!