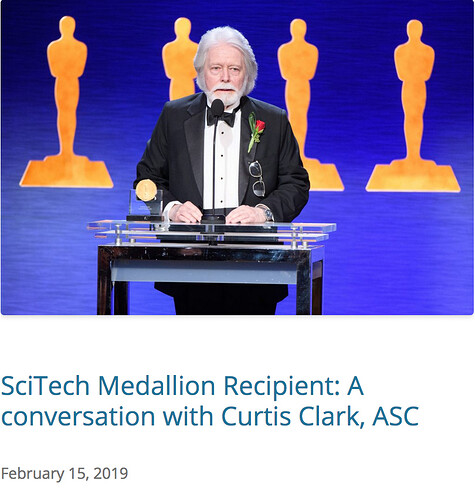 Congrats to Curtis Clark, ASC on his recent receipt of the John A. Bonner Medallion "in appreciation for outstanding service and dedication in upholding the high standards of the Academy.
Barry Goch of Post Perspective interviews Curtis about some of his efforts, including being an early and strong advocate of using ACES. https://postperspective.com/category/color-grading/
Many thanks Curtis!
Feel free to start a discussion on this topic by replying to this post!