Hello everyone!
I am trying to reduce the number of colorspaces visible in the RStexture node - (img1) .


Editing the ocio.config and removing the colorspaces crashes OCIO - (img2) .It's as fi I deleted the file and OCIO doesn't get initialized in Houdini.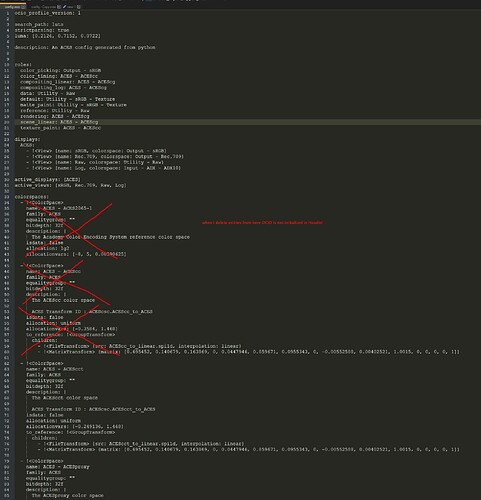 Please note that I edited the "displays" and "active_displays" lists -(img3) and these worked as intended i.e. the entries removed from here don't show in Houdini render colorspaces.


Sorry in advance if this is an easy fix , I do not have to much experience with Python / coding.
Thanks,
Stefan