Hi to all,
Came across an interesting article this morning about how Netflix produces short movies to test its compressions. In the article there's a schematic of their ACES workflow.
I have a question about what they call a "ACES GAM" (graded archival master) and the inv(RRT)/inv(Pulsar ODT) "step" they do before producing their master. (FYI this is done in #resolve)
Here is the article: https://medium.com/netflix-techblog/engineers-making-movies-aka-open-source-test-content-f21363ea3781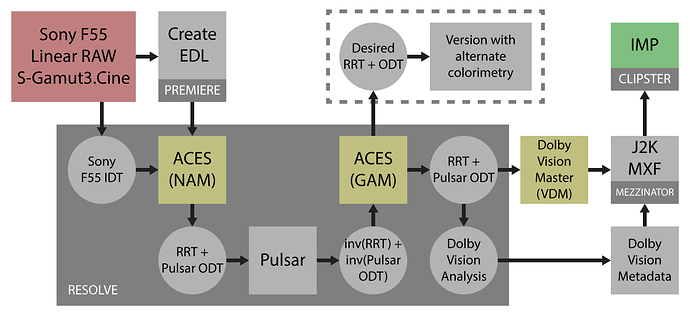 Would this step a simple deactivation of the ODT in Resolve? Or is it something more along the lines of what it describes literally?
I feel like it's just simple step that brings back the grading into ACES-0.
Would anybody have insight on this?
I'm downloading the package of files as I write this.
Thanks!