Hi, I'm investigating ACES workflow.
I don't have the "gotcha!" yet but things are moving smoothly.
Here is the image I will use as discussion support (Nuke 9.0v8):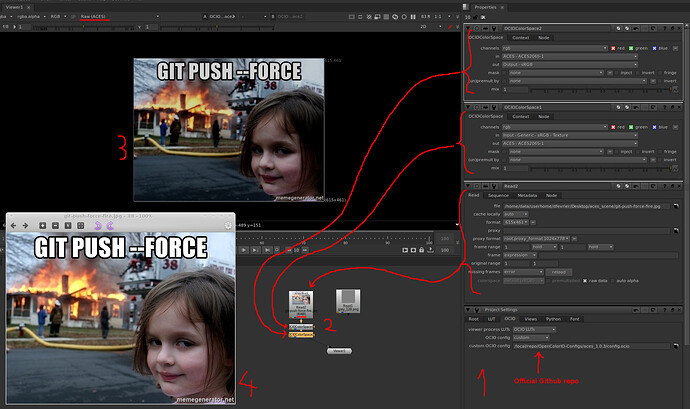 The ACES config is the one gets from the official Github.
The chain of node is very simple:
An jpeg sRGB image, converted to via Input - Generic - sRGB - Texture -> ACES.
Then converted from ACES to Output - sRGB.
I disabled any viewing LUT (Raw (ACES)).
3/4) But I can "fall back" on my original image. Is that normal?
What am I missing?
Maybe all of this make sense and there is a good explanation why you can't have have your pixels back?
A big thanks in advance!