stumbled across something I find a bit odd while testing DNXHR444 in nuke :
I encoded some prores422LT files for dailies using aces 1.2 OCIO same colorspace for both read and write node set to Output-sRGB, which should be a no-op in 32bit nuke land but it isnt?
This is what I get from the outpuit when encoding a SMPTE testchart the dnxhr source looks fine.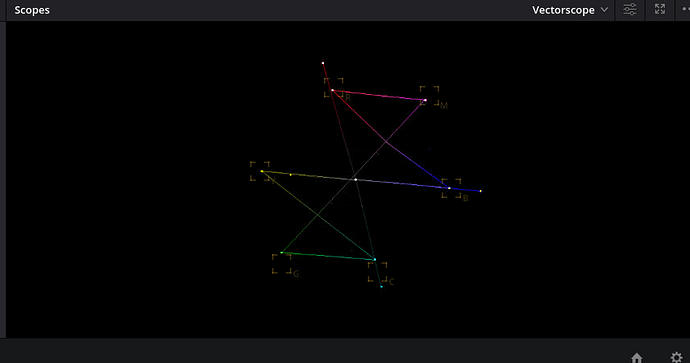 So I tried reading it in as raw, and the issue seems to come from the working space (acesCG) to out-sRGB step.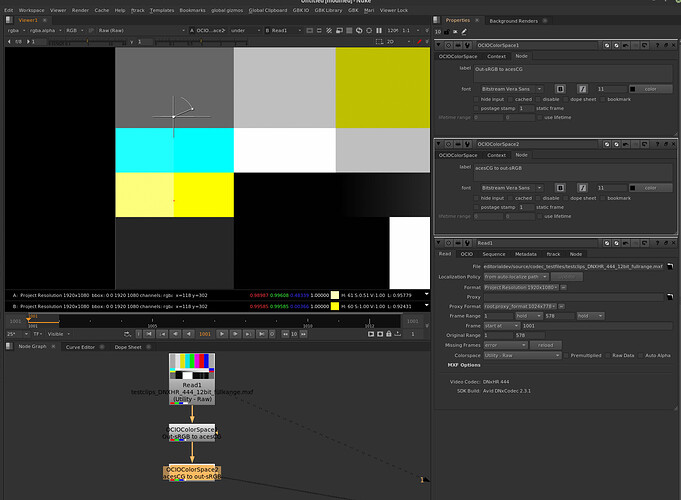 I cant read/write as RAW cause that will give me the wrong metadata in my Quicktimes and then make nukeStudio lets just say … not happy.
I also get negative blue values on the yellow patch in acesCG, how can I get out of Gamut stuff from a sRGB source even?
I also get the same shift when going via acesAP0 als a colorspace.
Very confused, probably never seen this in real footage, but I do assume that this is not correct? in/out same colorspace should always be a Non-operation as much as possible, no matter what that is?
using utillity-texture-srgb for both idt and odt works fine however… huh… is this how am I supposed to handle display reffered media then?