Hey everyone!
I managed to get Resolve Live to show the input from a PC/Console.
The problem I'm facing right now is that no matter what I do, I cannot set the IDT to the feed that's coming into Live.
Here's a screenshot of what's currently going on: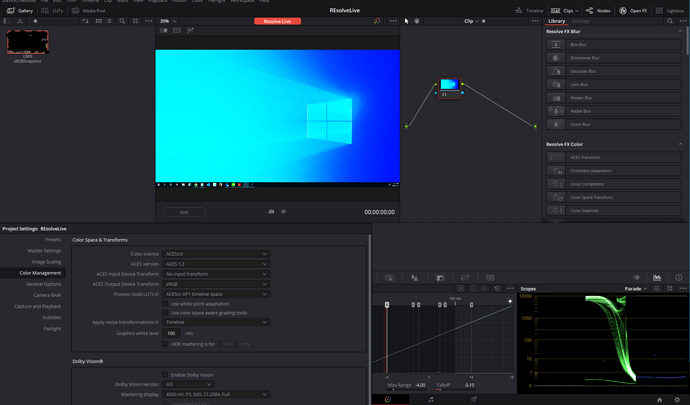 As you can see, the feed is treated as if it is in ACES color space (which I assume is (ACES2065-1 AP0), but even if I change the Input Transform to my project in the color management the Live Input won't take it. I tried to apply an ACES Color Transform to go from ACES to sRGB but it I'm failing to see which other transform may be needed in order to display it correctly.
Here's another screenshot where I imported an image and applied the IDT and it displays correctly in Resolve with that same configuration: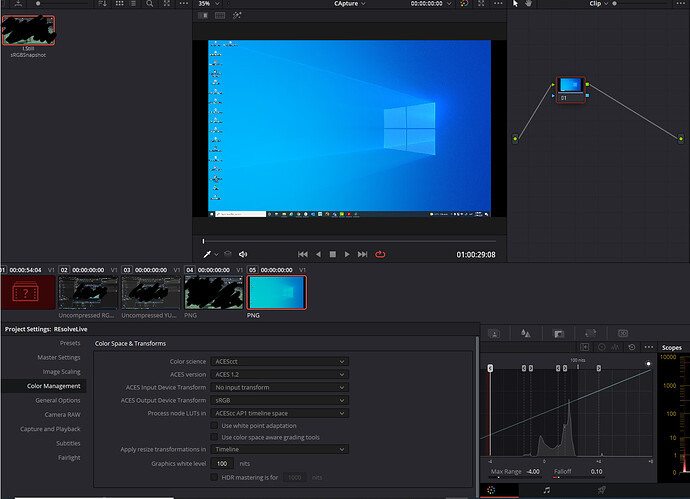 Hope someone can shed some light into this. Cheers!
If you are curious as to why this setup has to be like this, the game capture is meant to be rendered in ACEScc so that we can grade it in Resolve, a resulting LUT will be exported to be used in our engine's graphic pipeline. So it is crucial to have the game running and having a Resolve Live grading session in parallel.