I'm sorry I wrote this down with translation software.
I've been looking for an answer to a question for two days. First of all, the built-in version of ACES in Maya 2023 is supposed to be 1.3, and the new versions of AE and Nuke both have 1.3 built-in, and the results of their profiles are basically the same, and since my production doesn't involve shooting content, I'm using the ACES 1.3 CG version.
However, in all three applications, I was able to color convert any SRGB 8bit image from an external web page, and the results displayed under ACES 1.0-SDR Video (SRGB) Display were dark, and the results viewed on the external web page were not perfectly restored by many methods.
If DIsplay is switched to Un-time-mapped, the ACES feature is lost.
Original image: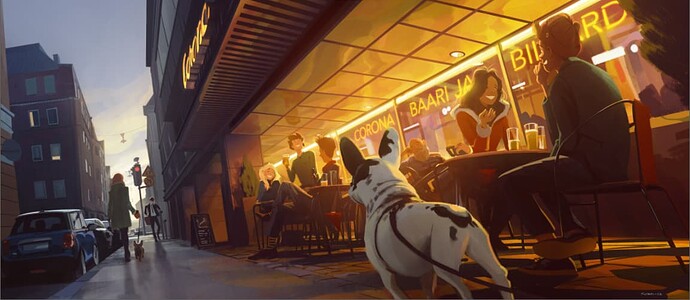 Converted images using SRGB-Texture:

I would like to understand, was this result achieved intentionally?
Because the current result will directly affect the camera projection, causing the image used for the projection to show a result that is not consistent with what the artist drew in PS.
Or am I missing the important way to get the correct result in Display for ACES 1.0 - SDR?
My English is not very good and I have been trying to search for this content on the internet for the past two days but to no avail.