Hi,
I am working as a freelance compositor on Nuke and Flame. I am often working for INFECTED.digital in Hamburg, Germany.
There I was setting up the ACES workflow together with Sönke Heuer (Colorist, also present here on ACESCentral) for the company. At the moment we use ACES (not on every project) with Resolve, Maya, Nuke, Flame and a bit of Photoshop.
For testing purposes I also use Blender 2.8 Beta (with OCIO environment) and Affinity Photo.
I wrote until now 5 articles about ACES on my website.
When I posted my last one I was asked to post it also here.
I am writing these article to share knowledge internally in the company and also externally.
I find them also useful at times as a reference for myself after a while.
Please check out:
5. UNDERSTANDING GAMUT WITH ACES AND BLENDER
https://www.toodee.de/?page_id=1221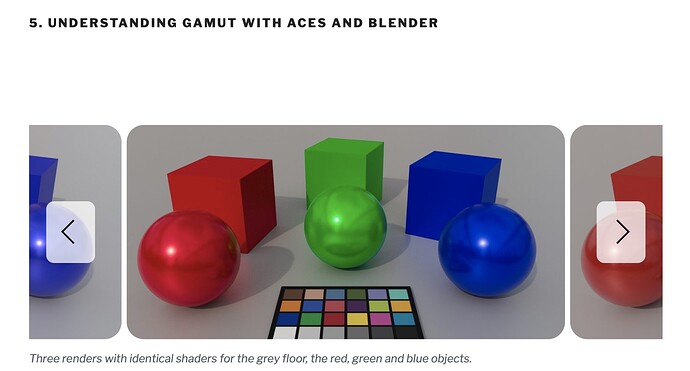 The other articles can be found here: Learning ACES
I am looking forward for feedback, ideas and pointing out mistakes as the topic is not that easy.
Acutally I am looking for help how to plot a specific color value in the CIE diagram with the help of https://www.colour-science.org. I don't get it to work. Thanks.
Best regards
Daniel Brylka
www.toodee.de