Any chance you could describe what you mean by this in a little more depth?
Sure!
You got 1. exactly right.
After that you convert to the target RGB gamut. Since we compressed to a larger space, you can have colors outside the gamut though, with RGB values less than zero and larger than one. So, need some way to map those values into the [0,1] range. Just clipping to that range does OK, but will introduce some non-smoothness into your mapping. So instead you can use a curve like this to get a smooth transition near 0.0 and 1.0: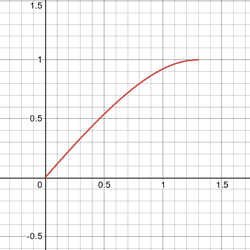 ]()
Then there are some more details to not have the effect near white and black (since this would distort grayscale values) and to use the curve for both 0.0 and 1.0. The full implementation is here:
This is the difference between soft and hard clipping, when looking at the hull of the gamut approximation: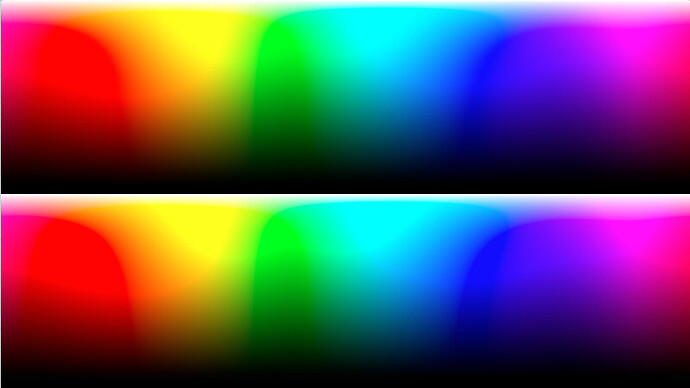 Would be nice trying this with a tighter gamut approximation also, so it touches/almost touches most of the RGB gamut corners. That would make the flat areas smaller. Haven't had time to do that yet though.