While working on simplifying the chroma compression I have come across a couple of potential issues.
1. R=G=B doesn't produce M = 0
I noticed that when input image is just a grey ramp, M is a small positive number. But since the model increases colorfulness as J goes higher the small M value keeps also increasing. Given the fact that the DRT uses the "discount illuminant" and internally it's using Illuminant E, shouldn't M be zero in this case? The DRT does not output grey ramp with some color, but within the JMh, M does seem to have colorfulness.
input: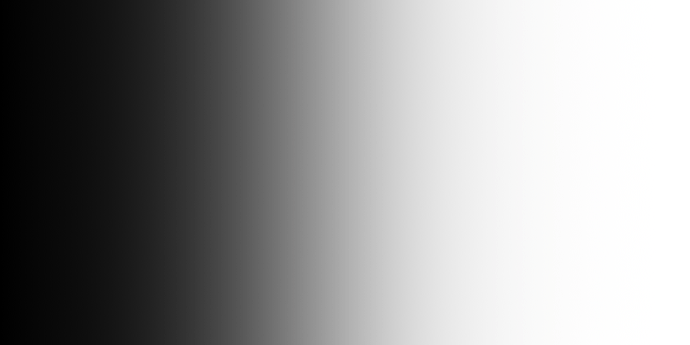 And here is a plot of M multiplied by 1000 of that input image (missing pixels either were 0.0 or very small values):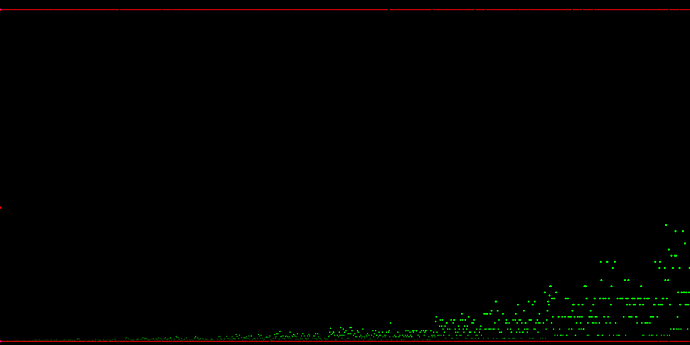 2. Display white is above 1.0
This is an old issue I noticed back in the ZCAM DRT days. It seems that display white comes out as slightly above 1.0. It's 1.0015 with the above ACEScct (0.0-1.0) ramp image. J coming out of the tonescale is above 100.0 (with 100 nits curve). limitJmax is also slightly above 100.0 (limitJmax is an inverse of display 1.0). I'm wondering if the DRT is using wrong multiplier somewhere (100 vs limitJmax) or whether the limitJmax is actually correct. Or is this not a real issue?