I pushed a new proto version v042-pex that has a chroma compression without saturation boost. Available from my DRT prototype repo. Please test and see how that behaves compared to the previous one and how the Rec.709 and Rec.2100 appearance match looks. There's not much difference to v035 in Rec.709.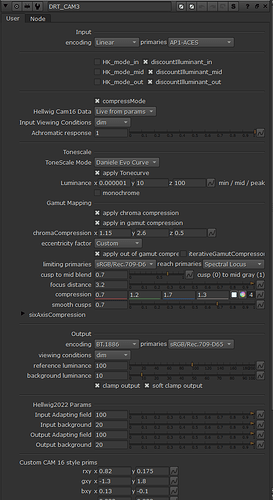 I created LUTs for Rec.709, Rec.709 sim and Rec.2100 P3Limited, also available from the same repo under the LUT directory.
I also created an alternative version of Rec.2100 P3Limited LUT which maps middle gray to 13.3 nits. It's there for testing to see what a lower middle gray mapping does to the appearance match when comparing against Rec.709.