Hi all!
I just starting working in ACES. Today I graded a project using Da Vinci, ACEScct AP1 IDT: Alexa ODT: Rec709
I've been grading a video with some pretty bright light reflections on a piano and I noticed there were some artifacts in one of the reflections (purple lines).
I changed my color managment to DaVinci YRGB color science, Rec 709 Gamma 2.4 and the artifact wasn't there anymore. I also tried changing to ACEScc and I could still see it although it was slightly less visible than in cct.
Here's a photo of the artifact: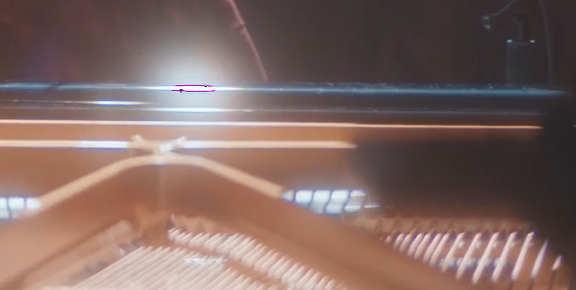 Has anyone had a similar problem? Any ideas if this could be solved?
Thanks for the help!!