We've got an "All-Star" line up of experienced ACES users who will talk about their experience on ACES shows and present on topics of interest to the ACES community. This is a casual and intimate event so you'll be able to ask questions and meet the speakers, other ACES users as well as ACES Leadership and Staff.
Find us at the
ACESCentral Booth
Space B106B (in the "B" tank)
Paramount Lot
Friday's Schedule: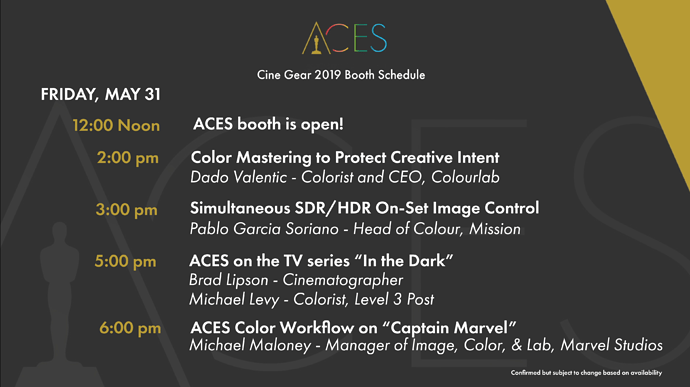 Saturday's Schedule: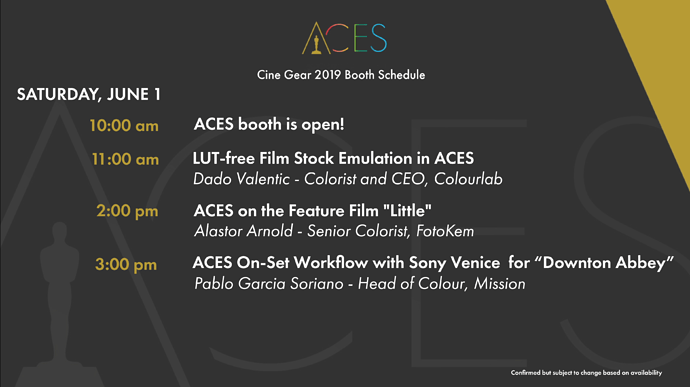 Registration info for Cine Gear: http://www.cinegearexpo.com/la-expo-attendee-registration
See you there!