@Shebbe can you please try to select 'Log' in Color Management → Apply resize transformations
and verify the glicth? this was crucial for me.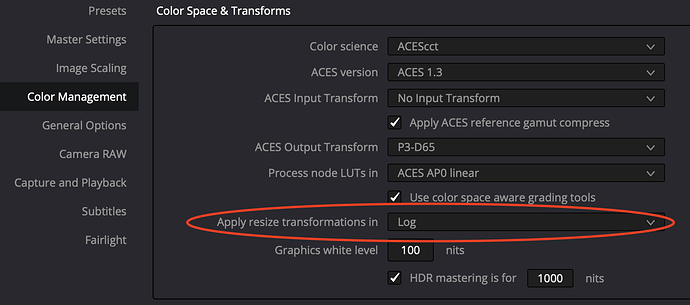 Aces 1.3 with 'reference gamut compress' option helped a lot to reduce the artifacts but was not enough to definitely solve the issue. It seems this option operates in a different way from 'Gamut compress' DCTL. Infact the DCTL was not able to produce the same clean result.
The Magic Motion slider does not produce any effect yet.