Hello everyone,
I recently bought Joel Famularo's Phantom LUTs for my Sony A7S III. Applying those LUTs to the A7S III's Slog3.Sgamut3.cine video files, allows you to emulate ARRI's Alexa rec709 LUT - quite successfully, if I may say.
As might be expected though, these LUTs aren't meant to be used in an ACES workflow.
Since the colour rendition of these Phantom LUTs is so nice, I would really like to find a way to get them to work inside ACES (my favourite post production workflow, as I tend to integrate a lot of CG into my projects).
I did my own tests so far inside DaVinci Resolve and I got close to getting things working. Here's my setup: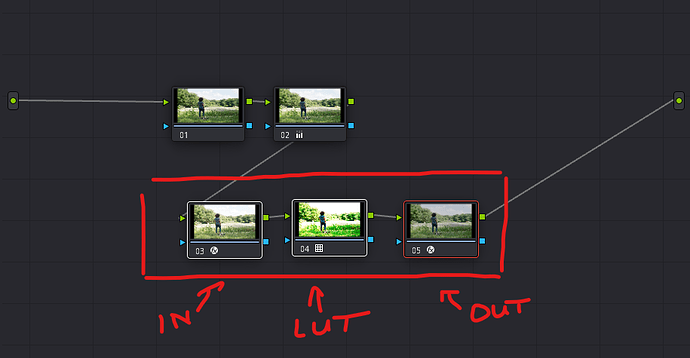 It's essentially a rec709 LUT (the Phantom LUT) node sandwiched between two colour space transforms.
Using the first node with a Color Space Transform effect applied, I convert ACES back to Sony colour space (i.e. Slog3.Sgamut3.cine) with these settings: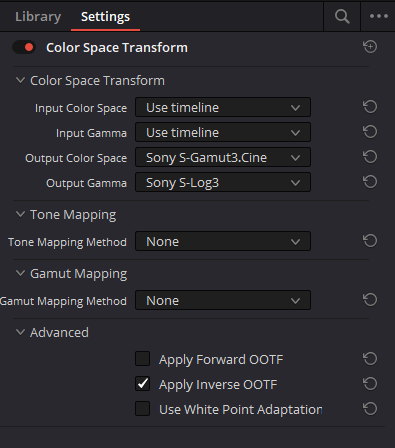 I then apply Joel's Phantom LUT on the next node, before piping things back into ACES with yet another node using a Color Space Transform effect, with these settings: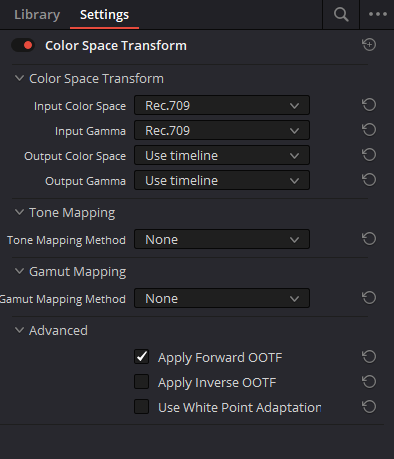 Now as I said, the result comes 'close' to what I would get in a non-ACES workflow (which I would consider the 'true and intended' look of this LUT). But it isn't quite there. The highlight rolloff isn't quite right the brightness/contrast is a bit off and the colours lack saturation. Have a look below: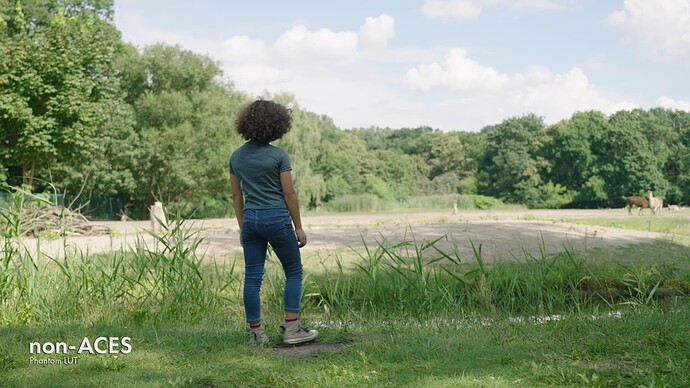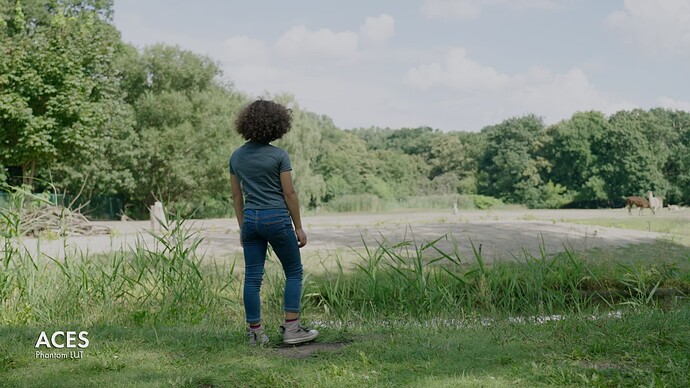 Would anybody have an idea, how I can make the LUT used in ACES match the LUT in its non-ACES version exactly? That'd be highly appreciated