In meeting #20 I demonstrated a variation on @jedsmith's RGB gamut mapper. My thinking was that changing a single channel because it is out of gamut (negative) while leaving others unchanged is altering the RGB ratios in a way which might distort hue. So I have experimented with an approach which takes the compression ratio applied to the distance from achromatic (maxRGB) of the negative channel, and also moves the other channel closer to maxRGB by the same ratio, even though it doesn't "need" moving.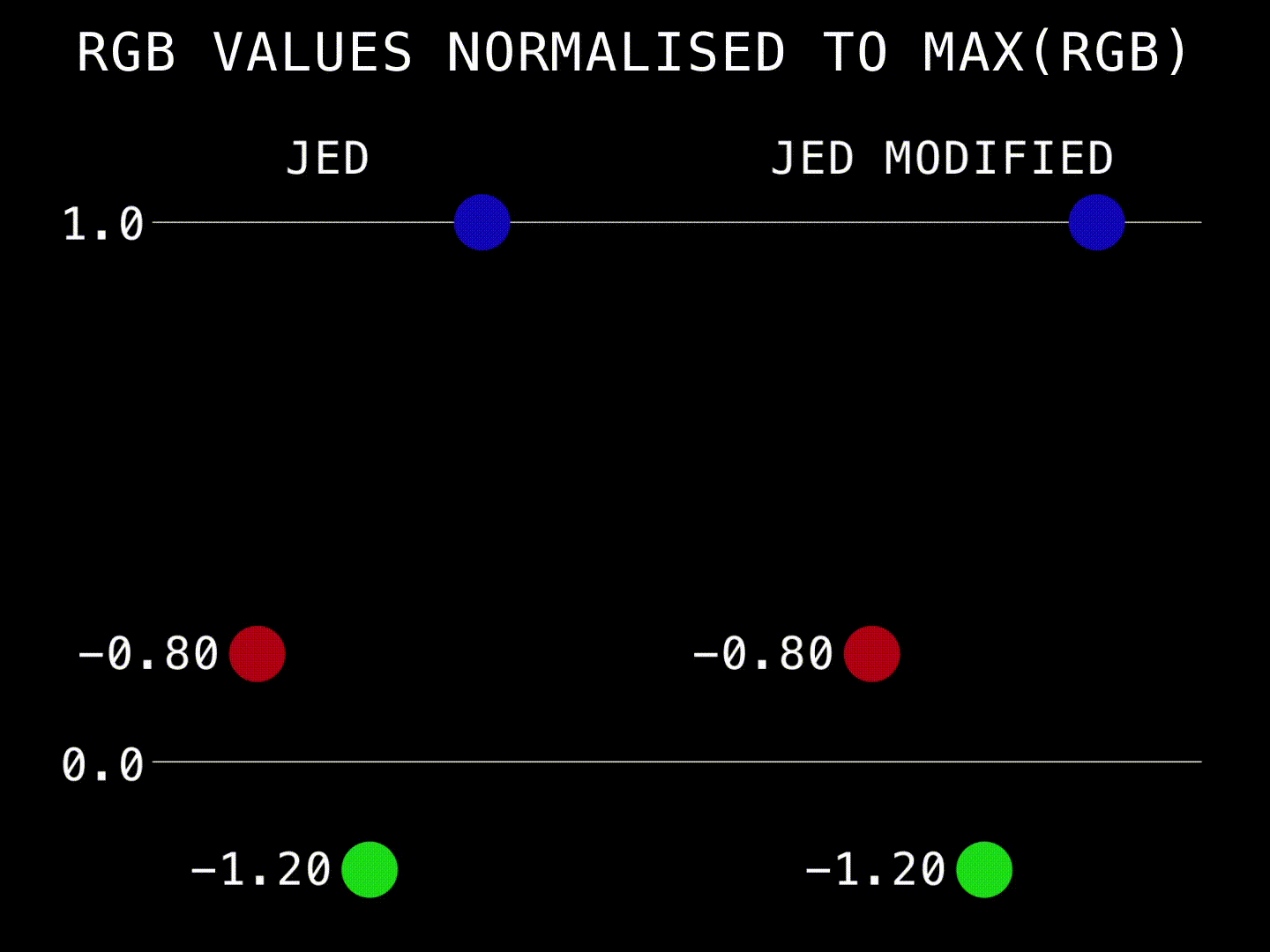 An exaggerated example to make the point. In Jed's method, because the distance of red to blue is less than 1, it gets left as it is. Only green is moved towards blue, in this case reducing the distance by 25%. The alternative method also moves red towards blue, reducing it's distance by 25% , because that is the amount that green was moved by. Even if red had been slightly negative as well, it would still have been moved by 25%, rather than a compression ratio calculated from its own distance, because that is the ratio for the furthest away colour, i.e. green.
I built the original experiment in Nuke, and it uses only my own rebuild of the Reinhard compression method. But will try and incorporate it into a branch of Jed's full implementation, with all curve options, and a DCTL version as well. But that will take longer.
For now, here is my Nuke script:
alt_compress.nk (37.1 KB)