That colour wheel is a very useful way of looking at what is happening. The v2 seems to exhibit some strange bands alternating light and dark in the yellow to magenta quadrant. These distortions are even more obvious on a vectorscope: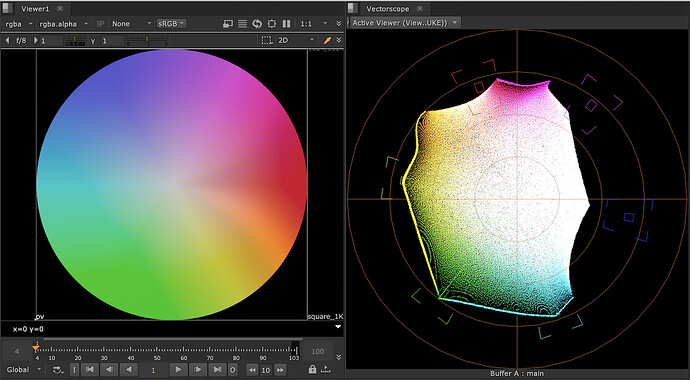 Am I right, @jedsmith, in thinking that v2 is using some hue qualified adjustments, based on a similar method to that used by the red modifier in the RRT sweeteners?
I don't intend to be negative. You are doing great work. These are really interesting experiments and visualisations, and will give us plenty to talk about in today's meeting.