Michaelis-Menten Scene-Contrast
Here is another idea: If we apply contrast in the scene-linear domain using a pivoted power function with linear extension, and use a "pure" michaelis-menten equation with no exponent, you can almost get reasonably consistent results from 108-4000 nits peak brightness with a constant contrast setting.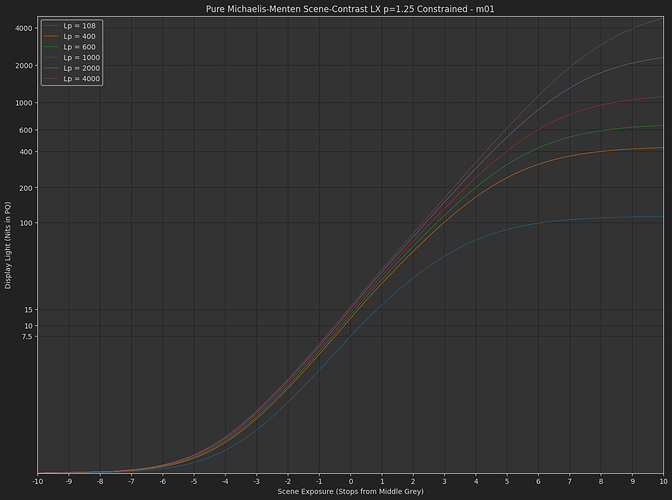 m01 above ignores SDR and treats DCI 108 nit / 7.5 nit HDR as a valid datapoint in the spectrum of peak brightnesses.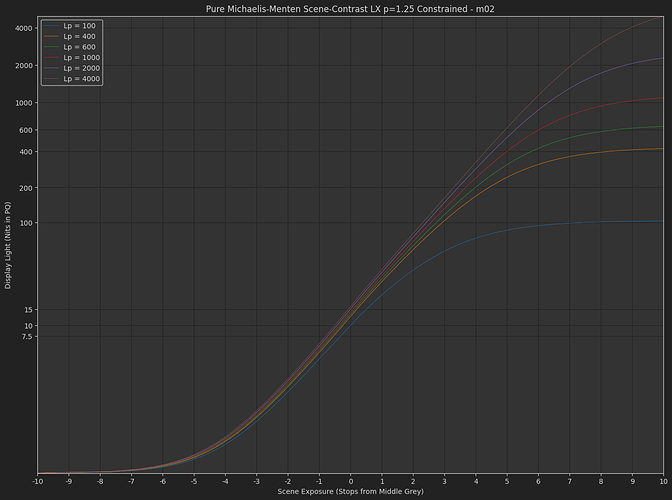 m02 is a continuous range in middle grey from 10 nits at 100 nit peak, through 16 nits at 4000 nit peak.