Hi everyone,
Please join me in welcoming Jerome Denjean, Head of CG at Blur Studios in Culver City, California.
He just happens to be our 1000th registered member on ACESCentral!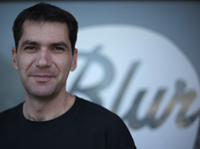 username: Jerome_Denjean
Jerome told me Blur worked on an ACES project a little while back, and he joined to be sure he stays up on the latest info on ACES.
Please make him feel welcome, and invite others you feel could benefit from joining too.
Cheers!
Steve Tobenkin
ACES Adoption Lead