Hi,
Following-up discussions with @Alexander_Forsythe, the #aces channel on colour-science.slack.com has been made publicly available on Matrix.
It can be browsed on the Web without an account on Element: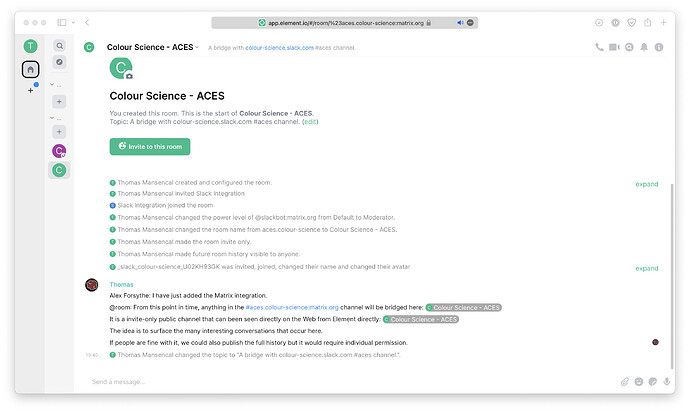 Many great discussions happen on this channel. We will check with the current members if they are fine with publishing the history prior to the bridging with Matrix.
Cheers,
Thomas